FAQ
How do we deliver the corrupted media to you?
You can deliver the data media to us personally during the office hour (Mon to Fri from 9 am to 6 pm) or
request for collection service
. Of course you may dispatch the media to us using your own courier agent.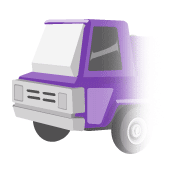 Remember to fill up the
on line data request form
first and mark the job request ID on the media before sending in.
You may also read our
submission procedures
in full details.
What is the time needed for evaluation?
What kind of recovery methods / process did you use in recovering my data?
Why isn't there a file list given on what are the files you can recover for the evaluation stage?
Why do you charge a cancellation fee for the evaluation?
How do we deliver the corrupted media to you?
How long will you take to recover my data?
I could not wait and need data ASAP!
If my data is encrypted, are you able to recover it? Are you able to de-crypt my data?
The evaluation takes 1-3 working days. Why is it so slow?
Can you recover all my data? I mean my required data.
My recovered data is only X GB, why can't you put it in a DVD for me instead?
Will you recover my program files other than my documents, email and pictures?