Be our Partner
Adroit Data Recovery Centre welcomes system integrators and anyone who wish to integrate our data recovery services with their business to join our partner program. Our attractive benefits and our innovative approach to performing our data recovery services are unique among the rest.
Being part of Adroit Data Recovery Centre's Partner Program means that you are able to provide a professional service without having to spend any resources or capital on clean lab facilities or labour force. You just have to refer your customers' job to us and we will do the rest.

You can liaise with us on your customers' job and we will provide a lower quote that you can markup to your customer on the final pricing
OR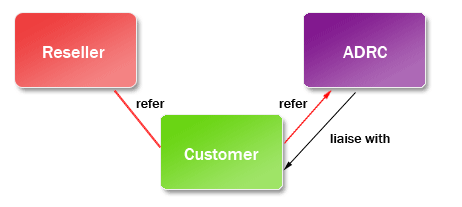 You can refer the customer to us and we will liaise with them directly. Upon any successful jobs, you will be given a commission for it.
If you are interested to be part of our partners' program, kindly fill up the partners' program form. Our personnel will contact you shortly to fill you in on our program information and the procedures to become a Adroit Data Recovery Centre Partner.