How to Restore Recovered Outlook PST Mail
After recovery, you may get back your outlook .pst files. To install the recovered .pst files back into your current Outlook program, please follow the procedures below:
Copy the recovered outlook .pst files into a folder (say c:\test). If you are copying the files from CD to the hard disk, please ensure that the .pst files (after copying to the hard disk) is "Read and Write Enable". This can be checked by highlighting the file and right click to go to "Properties". Make sure the "READ ONLY" attribute is ticked off.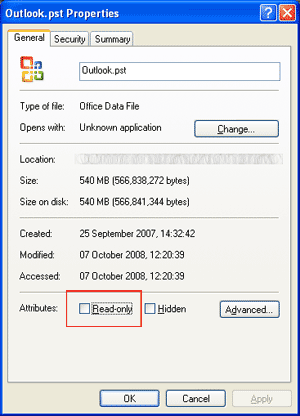 Under Outlook program, go to "File" and then select "Open". Then select "Personal Folder files".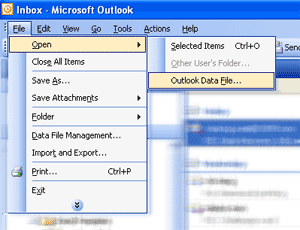 Navigate to select the PST file (say from folder c:\test) you want to attach. Select and click "OK"

Wait for some time for the process to complete before you proceed to work the Outlook mail as normal.